9th Cir. Innocence of the Muslims
and Santa Monica Takes on Airbnb
LISTEN VIA THESE CHANNELS
Segment 1:  9th Circuit Reverse Take Down Order of Controversial Video
Gordon Firemark discusses 9th Circuit reversal of take down order of Innocence of Muslims video.  See detailed post CLBR Segment 1: Gordon Firemark Discusses 9th Circuit Innocence of the Muslims Ruling
Gordon Firemark practices entertainment and media law, helping clients in entertainment, new media, Internet and technology industries acheive their dreams by offering a comprehensive package of legal. business affairs and consulting services. He is the producer and host of Entertainment Law Update, a podcast for artists and professionals in the entertainment industries, and is author of The Podcast, Blog and New Media Producer's Legal Survival Guide.
Twitter: @gfiremark and @podcastlawyer
---
Segment 2: Santa Monica Takes on Airbnb with Phil Brock
Airbnb is the crown prince of the sharing economy.  It is a platform for people to rent out beds, rooms, apartments and houses for short term stays.  The San Francisco-based company has over 800,000 listings in 33,000 cities and 192 countries. Founded in 2008, the privately held Airbnb now has a value of approximately $20 billion.
Santa Monica has been a goldmine for Airbnb generating $9.3 million a year in revenue; making it one of the top 10 revenue generators for greater Los Angeles.  Short term rentals, however, already are illegal in Santa Monica, but enforcement is rare.
Nonetheless, on May 12, the City of Santa Monica adopted an ordinance that would eliminate the current number of listings on Airbnb from 1,700 to just 300 by limiting listings to only owner/lessee occupied spaces.  Rental of whole units would be banned..  In addition, the city now plans to add three full-time employees to enforce the law.
The ordinance, which goes into effect on June 15, requires that a home-sharer:
Obtains and maintains at all times a City Business License authorizing Home-Sharing activity.
Operates the Home-Sharing activity in compliance with all Business License permit conditions, which may be imposed by the City to effectuate the purpose of this Chapter.
Collects and remits Transient Occupancy Tax ("TOT"), in coordination with any Hosting Platform if utilized, to the City and complies with all City TOT requirements as set forth in Chapter 6.68 of this Code.
Takes responsibility for and actively prevents any nuisance activities that may take place as a result of Home-Sharing activities.
Complies with all applicable laws, including all health, safety, building, fire protection, and rent control laws.
Complies with the regulations promulgated pursuant to this Chapter.
See detailed post – Santa Monica Takes on Airbnb, Is Sacramento Next?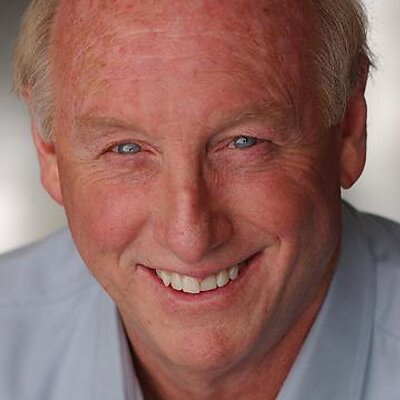 Phil Brock is a native Santa Monican, a successful talent agent and a long-serving Chair of the Santa Monica Recreation And Parks Commission
Twitter: @stgactor
---
News and Shout Outs
Birthdays
Cher – 69 today
Pete Townshend – 70 yesterday
---
UPCOMING
JUNE 8